Erstellt von wkf head office am Freitag 5. März 2021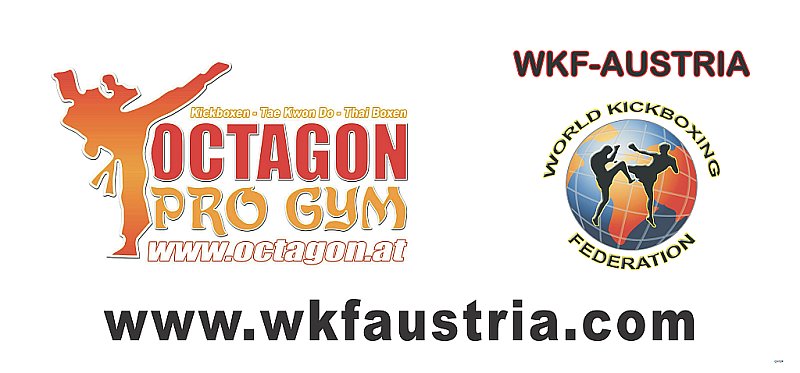 Главният офис на WKF АВСТРИЯ обявява следващото събитие във Виена, AAA Promoter www.knock-out.at.
Следващата международна Night Of Glory 20th е на 22 май в Корнойбург близо до Виена и толкова много международни битки вече са потвърдени.
Потвърдени бойци от Полша, Украйна, Германия, Румъния, Чехия, Унгария и разбира се Австрия.
Всички преговори все още продължават 
и все още бойци се търсят!
Страхотно събитие в Австрия на 22 май. Основна битка за европейската титла в тежка категория за жени K-1
Всички актуализации и боен списък тук!
Основната битка е за европейската титла за дамите PRO-AM в K-1 Австрия срещу Украйна в тежка категория + 66 Kg / + 145 lbs.
Австрийската четирикратна европейска шампионка Александра "GODZILLA" PETRE  от  OCTAGON PRO GYM във Виена Виенапредизвиква Украйна PRO-AM Европейска шампионка Алиса БАЖУКОВА за невероятния колан.
Alexandra "GODZILLA" PETRE 
от Виена в Австрия беше на последното европейско първенство на WKF в Румъния четирикратен европейски шампион.
Четири златни медала и най-добър спортист на това първенство.
Нейният забележителен боен рекорд в K-1 днес е:
13 битки, 11 победи, включително 6 нокаута, 2 загуби
Теглото им е в тежка категория на жените + 66 кг / + 145 кг, любима дисциплина е К-1.
Александра също спечели Европейската купа и победи тежките противници в Полша на 21 февруари 2020 г.
"Вие не сте шампион, не сте най-добрият боец ​​- освен ако не победите европейския шампион"
"В БЪЛГАРИЯ НЯМА СИЛНА МОМИЧЕ К-1?" 😛 

– казва Александра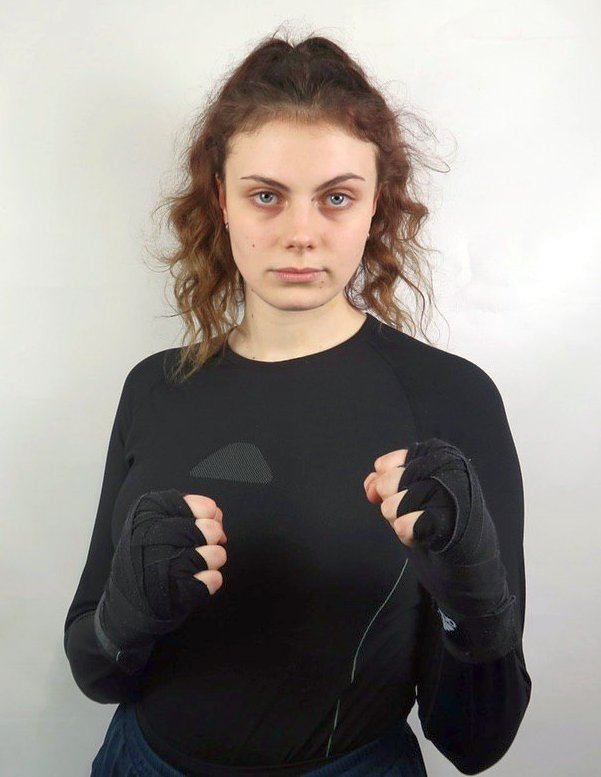 "GODZILLA" is currently number 2 in the WKF PRO-AM world rankings and it is becoming increasingly difficult to find opponents.
Her management is negotiating an intercontinental title in Papua New Guinea (!) Against Jessy GONOPA and another fight in Orel, Russia, against Daria "Super Dasha" DENISOVA .
And an intercontinental title defense in Wellington, New Zealand, against Thai box expert Rosie SANDIFORT.
Alexandra PETRE is WKF European Champion and currently one of the best fighters in the K-1 Ladies heavyweight division in Europe.
Petre is looking for ANY suitable Bulgarian Girl for a 5 × 2 minute K-1 duel anywhere in Bulgaria. All interested girls have a chance of this fight. Re-match guaranteed and part of the deal.
As soon as the situation with the Corona virus has subsided, she wants to challenge the best Bulgarian heavyweight girl, at any event in Bulgaria!

Against any suitable female heavyweight opponent +66 Kg!
Ако търсите противник за ВАШЕТО + 66 кг момиче – на ВАШЕТО СЛЕДВАЩО СЪБИТИЕ би било истинска страхотна битка!
If you were looking for an opponent for YOUR + 66 Kg Girl- at YOUR NEXT EVENT, it would be a real great fight!
All you have to do is fill out the fighter profile and attach a good 2-3 jpg photo and email it.
Abgelegt unter Uncategorized | Kommentare deaktiviert für 20-та нощ на славата, на 22 май в Австрия! Международни битки за титли при дамите и още!